WebResults
FDS is proud to launch its online live result service.
Named "WebResults", this service will allow customers to send online race results timed on our "tbox Chrono" and "Smart Chrono" IOS apps.
Race data and results can be post online at any moment during or at the end of the race.

By activating the 'live' switch in the app, results will instantly appear online as soon as the competitor cross the finish gate.Chrono" IOS app.

Races information and results are public by default and can be access online by anyone. A 'private ' option can however be activated for those who don't want to share their race data.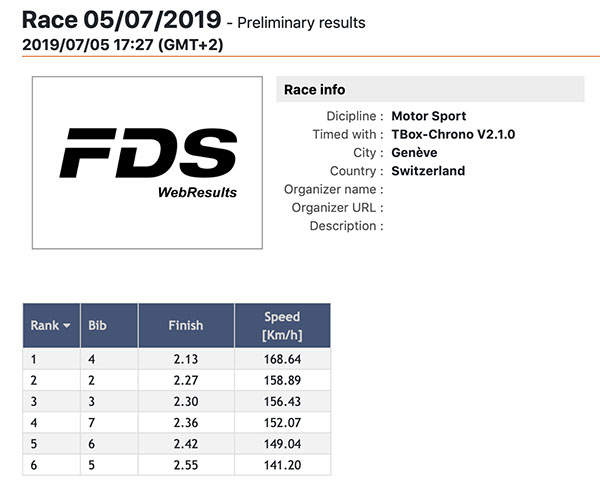 A subscription is required to have access to this service. In case of interest, please contact our team for further details about fees and conditions.